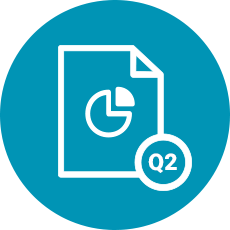 Second Quarter Portfolio Overview
During the second quarter, the Company continued to experience stable loan demand across all markets reflecting strong industry demand for rehab loans. The Company saw year-over-year stabilization in net interest margins and net interest rate spreads after eight quarters of decline through 2016 and 2017. This improvement reflects the successful implementation of several strategic initiatives that are helping the Company lower its cost of capital and offset an industry-wide decline in loan pricing that began in 2013.  Measures of investment security (portfolio loan-to-value, asset coverage ratios, and interest coverage ratios) all remained healthy, showing no material change when compared to prior periods.
On March 1, 2018, the Company began issuing new 6% Senior Secured Demand Notes. For investment info, Contact Us.
Portfolio Overview:
Total Borrowers:
133
Avg. Loans Per Borrower:
1.6
Cash Utilization:
99.0%
Average Loan Size:
$311,663
During the quarter, Iron Bridge originated 101 new portfolio loans and saw 95 portfolio loans paid off, resulting in a net 219 active portfolio loans as of June 30, 2018.
Average cash utilization was 99.0% during the quarter but varied slightly intra-quarter as the Manager worked to match portfolio loan originations against portfolio loan payoffs.
At the end of the Second Quarter, Iron Bridge had originated 2,229 portfolio loans since inception (April 1, 2009), of which 2,010 had paid off.
Average loan size exiting the quarter was $311,663, approximately $18,767 higher than the trailing twelve month average of $281,005.
As discussed in previous quarterly reports, Iron Bridge continues to target loans secured by real estate priced in the liquid segments of their respective markets.
Loan Size, Trailing 4 Quarters
In 2018, Iron Bridge became licensed and expanded into three new states: Nebraska, Missouri, and Rhode Island.
This is in addition to 2017 activity where Iron Bridge expanded and licensed for business in 10 new states: Florida, New Jersey, Massachusetts, North Carolina, South Carolina, Oklahoma, Georgia, Tennesse, Louisiana, and Virginia.  
Iron Bridge now serves hundreds of the most attractive real estate markets in 29 states within the United States and is continually evaluating others for expansion opportunities. Borrower feedback plays a key role in our expansion decisions, so if you or someone you know is an experienced real estate rehabber or fix and flipper and would like to work with Iron Bridge in a state we don't work in today, feel free to contact us.
Arizona
California
Colorado
Connecticut
Delaware
Florida
Georgia
Illinois
Indiana
Louisiana
Maryland
Massachusetts
Michigan
Missouri
Nebraska
New Jersey
New Mexico
North Carolina
Oklahoma
Oregon
Pennsylvania
Rhode Island
South Carolina
Tennessee
Texas
Utah
Virginia
Washington
Washington DC
Wisconsin
Active States

New Active States
If you would like to learn more about how to become a Borrower or an Investor with Iron Bridge Lending feel free to email [email protected] or call (503) 225-0300.
Our company has been developing single family and multifamily projects in Colorado for over 30 years, and I can say that the Iron Bridge team is one of the best private lenders we have ever worked with. We have several projects with them now and plan to do more."
Len G -- Borrower
I like to invest in real estate to build and maintain a diversified portfolio.  I don't want to spend my time continually evaluating new real estate investments one-by-one.  The Senior Demand Notes solve this problem because I earn interest every day and my investment is spread across a portfolio of over 200 real estate loans located across 29 states."
David H. -- Investor
About the author: Gerard Stascausky is Co-Founder and Managing Director of Iron Bridge Lending.  Mr. Stascausky is a Chartered Financial Analyst with over 15 years of investment banking experience.     (NMLS COMPANY ID: 854231, CFL: 603180, NMLS INDIVIDUAL ID: 854033).